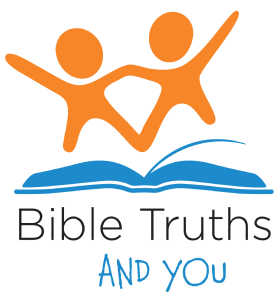 A Journey Through God's Word in 41 Lessons
Thank you for your desire to share God's Word with young people. It is our sincere hope that this curriculum will illuminate biblical truths in young hearts and empower children to apply what they learn to their personal lives.
The curriculum is designed to primarily be used with children ranging in age from 5 to 8 years old. However, suggestions for adapting the activities for younger and older children have also been provided.
Comprised of 41 separate lessons, each teaching session is designed to last approximately 90 minutes. Every lesson follows the same format and includes discussion questions to help get children thinking, a memory verse and suggested hand motions to get children up and moving, and a concise, easy-to-understand explanation of how each individual Bible story fits into God's big story, the overall metanarrative of Scripture.